IREM Food Drive
3/1/2021 (Permalink)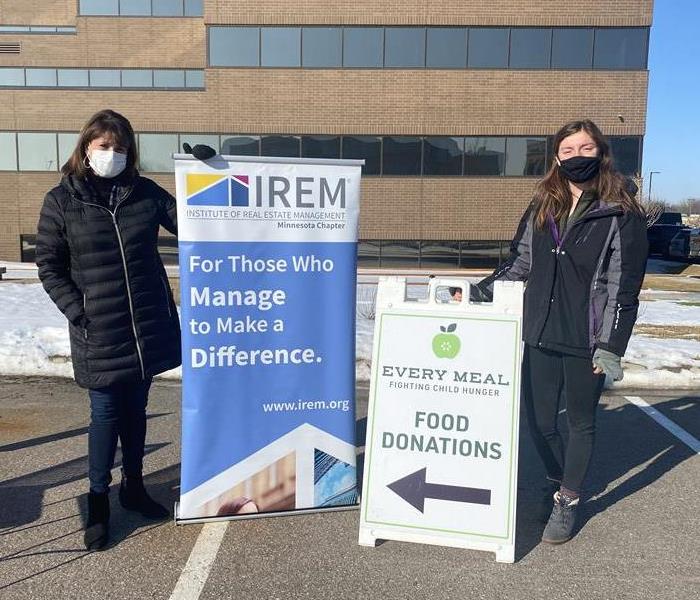 Commercial Account Manager Janet Phillips and Marketing Specialist Tierney Winter at the IREM Food Drive.
More than 200,000 children in Minnesota live with food insecurity. Without reliable access to food – such as free and reduced meal programs at school – the risk of hunger is very real. Every Meal works to fight hunger in our community by filling the gaps to food access that children face during weekends, summers, and extended breaks.
Our goal is to make the communities in which we live better places than they were before our company arrived. Although most often we are the ones repairing businesses and residence, more importantly, we support the growth of our local communities.
Outside of volunteering for Feed My Starving Children and utilizing our partnership with the Red Cross, we interact with various associations around Minnesota.
The IREM Minnesota Chapter Food Drive was a success! Janet and Tierney even spoke with a couple who donated $5,000. How crazy! Thank you to all of those who came and donated at the event.
Did you miss out on the drive? You're still welcome to donate online through this link.